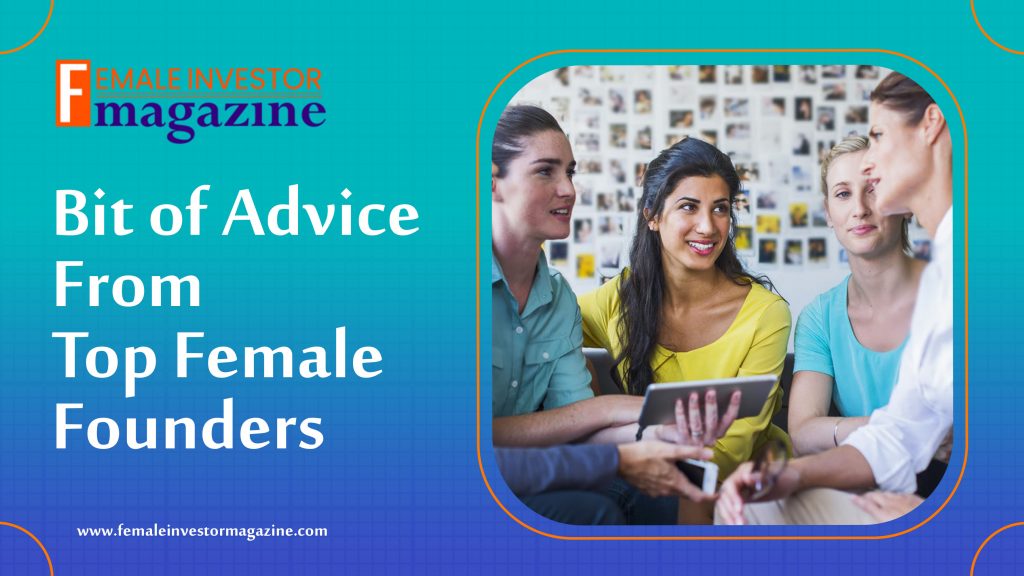 As venture capital firms discharge money into promising start-ups, realizing a "unicorn" valuation, (as Aileen Lee, the venture capitalist describes start-ups worth over $1  billion dollars that would grow to a business world language), has become more common for female founders.
However, women are exposed to only about 2 percent of VC funding, female founders' companies are growing. Up to 21 female founders' companies attained unicorn status last year (4 percent) of the 445 companies.
Thus, we will be looking at some female founders and a few of their best tips for success.
1. Co-founder and CEO of Eventbrite, Julia Hartz
In 2017, to blend obstinacy with fearlessness "I believe entrepreneurship is connecting a passion with the resolution to solve problems and the fearlessness to fail" as a result Hartz said.
Entrepreneurship is nothing more than an exercise in many different trial-and-error moments.
One must embrace the reality that things wouldn't always go the way you expected.
2. Jennifer Hyman, co-founder and CEO of Rent the Runway
Remarks that it's essential to inspire your team to dream as big as you do. She believes that as a result the great boss is the one who encourages her team to think big and expands their ideas.
3. Huda Kattan, the founder of Huda Beauty

Insists that an entrepreneur should "Choose the apt investors and partners." Every business needs just the right set of individuals to thrive. As an entrepreneur, it is necessary to go for just the right investors and partners. Don't accept anything because you need to get started. Don't let people under price you just because you are a woman.
"Being women behind a massively thriving business is not a simple task, and the journey to find the right investors and true partners has confirmed that." Kattan told female entrepreneurs in the MiddleEast.
4. 31-years-old female co-founder and CEO of Canva —Melanie Perkins
Told Entrepreneur to remain persistent.
"Whenever we got a tough inquiry from an investor or a motive why they wouldn't invest, we remained focused on what we could improve. I updated our pitch deck after every meeting, more than 100 times a year, to solve the problems or fix the cause for rejection from the previous time. The common way to react to your 100th 'no' would be to take a break but, you just need to endure. I'd continue to pour my strength into things that I could improve and fix, seeking for people who as a result bought my vision and would come along for the ride." Perkins said.
5. Kathryn Petralia
Thinks "Knowledge is power." She insists that it is essential that women starting
businesses be experts in their field. Everyone should have to look to you as the
individual who knows it all and not the other way round.
6. Kendra Scott, founder and CEO of Kendra Scott
Said it is crucial to request help, especially when starting up a business.
"Many people think it's a mark of vulnerability, but the biggest mark of strength is requesting help because People naturally desire to help other people" Kendra told Entrepreneur in 2015.
7. Adi Tatarko, CEO and co-founder of Houzz
Do not be scared to let the wrong people go, Adi Tatarko, CEO and co-founder of Houzz, told Entrepreneur. She remarks that hiring constitutes an important aspect of all businesses and entrepreneurs must put in enough time and energy to recruit the best persons. Moreover, investing in hiring will reduce mistakes and not remove them completely. Therefore, it is necessary to let go someone who is not a good fit early enough.
Success Tips from Female Founders:
Join the best network for female founders and female investors and founded by Rose Vitale, a successful entrepreneur and supporter of female-owned businesses, mentor and female angel investor.
Female Founders Network is the Exclusive network for female founders and investors. Becoming part of a female founders community can make all the difference.
If you are looking to launch, grow and scale your business you have found the ideal platform. We are a network of female founders and female investors that help your business thrive!